Get your Free 30 minute Consultation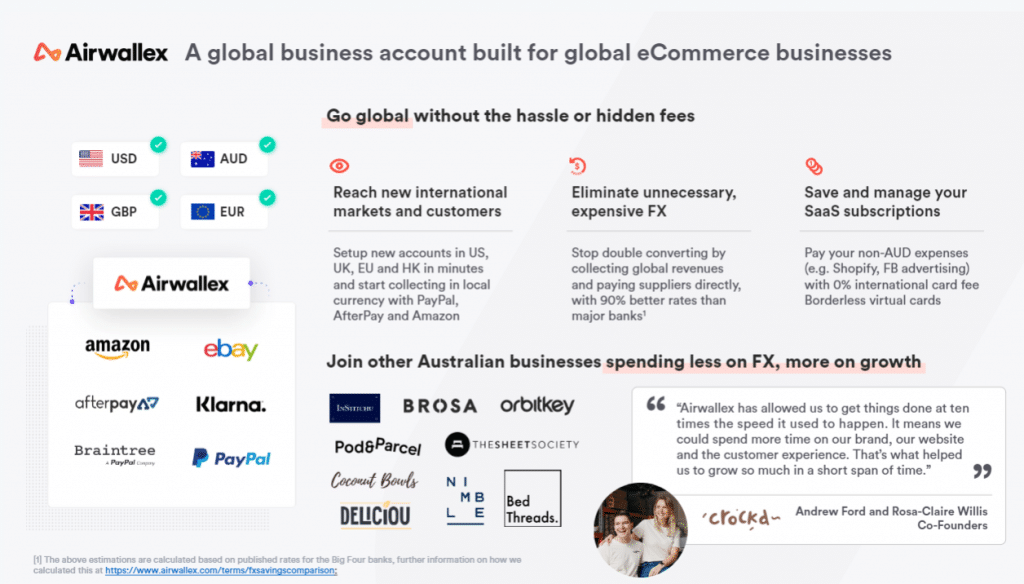 I don't often get to review a Fintech but thanks to Kelly Hoyle head of business partnerships at Airwallex who made sure I got a demo, I am super stoked at what these Melbourne based business young guns have achieved. They have been ranked as #32 out of the Top Global 100 Fintechs.
The hassle of international payments led one young entrepreneur from coffee shop owner to global fintech. Here is a blurb from Jack Zhang that explains the business spark he needed to solve a problem which many businesses face on a daily basis.
I started a specialty coffee shop with Max in 2014. We needed to purchase coffee cups and packaging overseas; nothing was easy but making international payments the traditional way was extremely manual and expensive. We decided to solve this problem by founding Airwallex with Xijing, Lucy and Ki-Lok.

Jack Zhang – Co-founder & CEO, Airwallex
As a picture paints a thousand word

s here is quick snapshot of what their platform can do: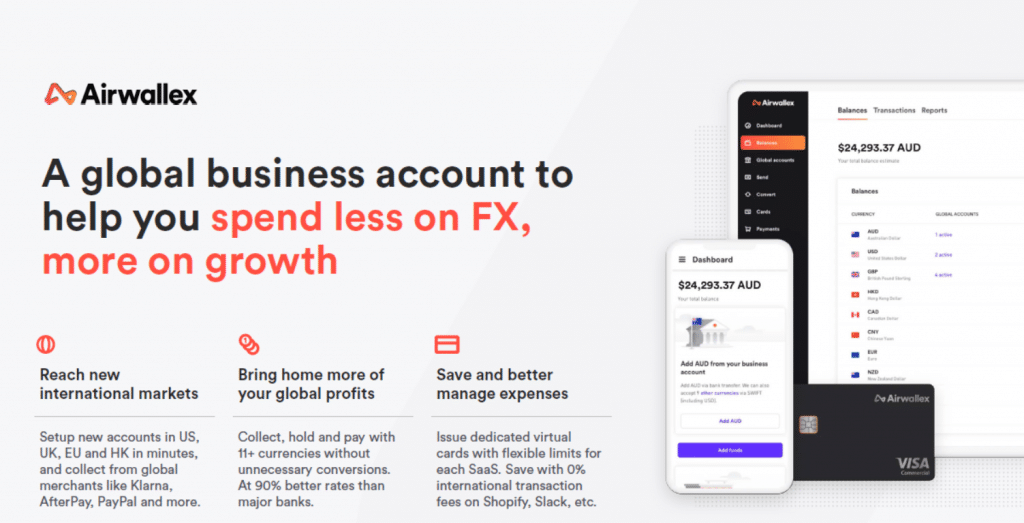 Think of it as business TransferWise. You can instantly make payments in one of 14 currencies at rates which are 90% better than the major banks. Now as a business this has to grab your attention.
You can move you're AUD currency instantly to a foreign currency bank account and you can receive customer payments into it and pay your foreign suppliers out of it. All done seamlessly and instantly. Imagine how many fees and charges you are saving on if your business spans the globe!
Worried about fraud? No need, all money is held in trust with their AU banking partner the ANZ.
What else have these Fintech Gurus accomplished with AirWallex?
You can:
Open domestic and foreign currency accounts in minutes
Open multi currency accounts without visiting a bank branch. Start collecting payments from customers in their preferred currency.
With Airwallex Borderless Multi-Currency Cards
You can create virtual employee, debit and expense cards for your business in a matter of minutes
Airwallex Xero bank feeds connection
Simplify your bookkeeping by auto-syncing your Airwallex transactions into your Xero account.
Now you have to love this feature! Easy tracking and reconciling in your accounting system. They have thought of everything.
Images courtesy of AirWallex
If you want to find out more visit their website https://www.airwallex.com/au or call us to discuss how this product could help streamline your global payments and save you money.