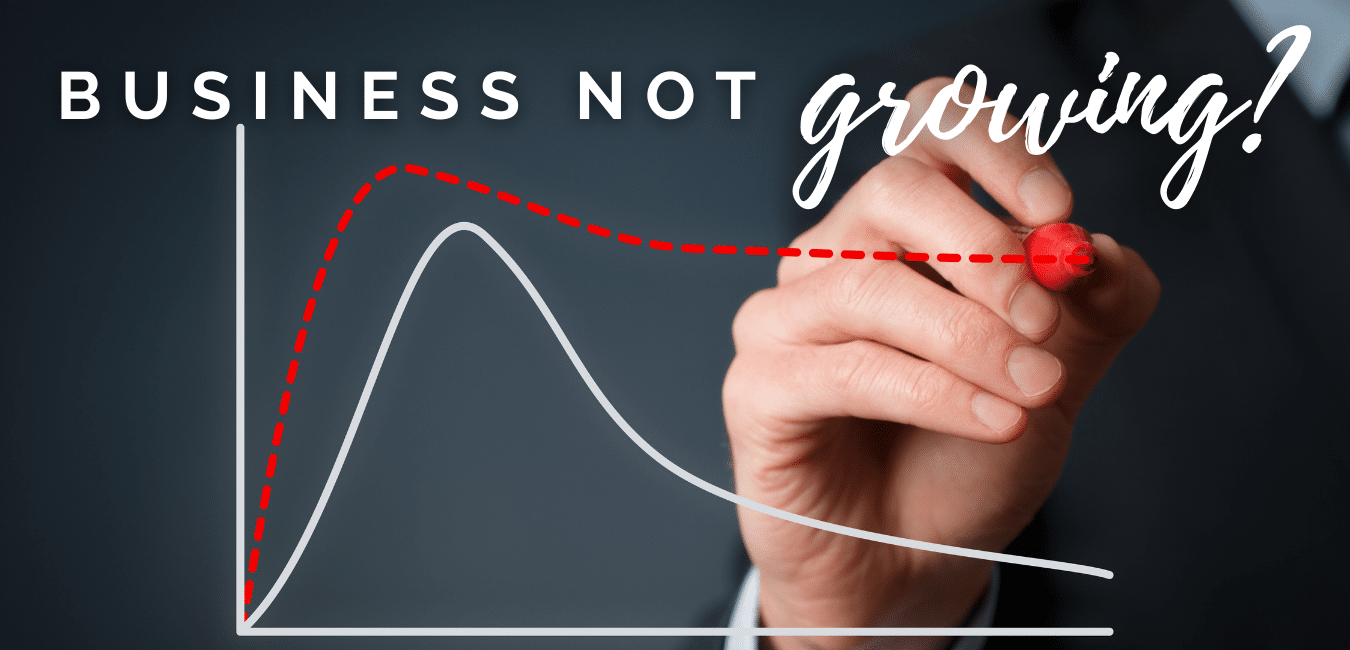 Get your Free 30 minute Consultation
So you've been hard at it for a number of years, you have the right employees, right location and customers are buying but for some reason you just can't get to the next level.
If this sounds familiar maybe some of the following could shed a light on what is really holding you back.
You've Landed in an Entrepreneurial Rut
As a business owner you need to develop your own skills to propel your business forward. If you stop growing because you have lost the drive to seek out new ways of doing things, then chances are this is why your business is in a rut. Keeping reading those books, searching out those who have excelled in your field and get some expert advice. You have nothing to lose and much to gain.
Your Pricing Strategy is Based On Low Prices
If you have mistakenly adopted this strategy to win over clients, you can only go so far with it. Seek out ways of adding more value to what you do. This will make your business more profitable and enhance your competitive edge.
Lack of Investment in Effective Marketing
Let's put it this way – zero or little marketing spend is the main reason you may be lacking new clients. In addition, if your marketing efforts are amateurish you may as well throw the money down the drain. Good results only happen when you have great marketing on your side. Your customers need to know you exist, and you need to convince them subtly and without a hard sales push that you have a great product, service or both. Many bad businesses have great marketing and do very well, whilst great businesses that have no effective marketing struggle to stay afloat.
Poor and, or Inconsistent Branding
This is related to the point about marketing. You need to have professional and consistent branding across all your marketing channels. If your instagram, facebook and website look like a DIY job, then you're already behind the eight ball. When people came across your social media accounts or website, it's their first impression. Miss out on making this a positive and persuasive one and you have done your dash. Invest in the best branding you can afford and watch the right customers come your way.
Not Standing Out
We seem to be stuck on marketing, but hey, you are trying to reach new customers which by default grows your business. It's tough out there, especially when your product or service is already widely available. Don't make the mistake of looking like everyone else in your industry. Try and stand out from the crowd. How you do this could be related to your ideal client. Try to appeal to this subset of customers, why try and pull everyone in, when you only want to work with certain clients. If you are selling products get noticed by selling differently. This also relates to branding above.
Networking – Is It Worth It?
Well yes and no. Let me be blunt, networking with a group of struggling local start-up businesses or ones in a rut like yours isn't really going to help. Make connections with successful business owners, not only could they become your clients, but you could learn a thing or two from them. If you are going to invest time in this, make it worth your while.
Are You Making The Most of Referrals?
If you have been around for a while, you should have many happy customers who are willing to vouch for you. If you are not getting referrals, perhaps you need to survey your clients and find out what they really think about your service or products. A bit scary, but hey, small business isn't exactly a walk in the park. Get out there and ask your customers for referrals, it's that easy. If you sell online, once a customer buys, ask for that customer to supply you with a friend's email and gift them a small credit voucher.
You Are Afraid of Failing
To grow the business is akin to starting out again as you need to focus on all your resources to move to the next level. Some business owners may fear venturing out of what has now become a comfort zone. Many successful entrepreneurs have failed before they achieve what they set out to achieve. You see failing allows you to learn from your mistakes. Bring back the reward for risk mentality which saw you setup the business in the first place. Do you need some inspiration then perhaps read about these entrepreneurs, who all failed at least once fore making it big. James Dyson, Akio Morita, Arianna Huffington, Jeff Bezos, Peter Thiel and Fred Smith to name a few.
If you really want to take the plunge and do something about your stagnant business then we are here to listen and get you back on track. Tell us about yourself and how we can help you Create a Business You'll Love.